So excited to share this fun editorial for I worked on with actress and singer Ryan Debby. Although she's a Disney girl, that day we threw all that out the window and brought out the rock and roll in her. Debby was such a pleasure to work on, she's funny, smart, cool, and was down to try new things and was so open to do anything. I love it when that happens!
Hair Talk:
Debby Already had such awesome platinum blonde hair, I wanted to give it some dirty rock and roll texture and play with shapes.
I first prepped the hair with Oribe's Soft Laquer to add some heat protection and then loosely wrapped around random strands around a 1 inch iron for a little bend but not a curl.
Once the whole head is curled, I gave her a deep side part, back combed it a bit with a wide tooth comb at the mid-shaft to give it some body and generously sprayed Big Sexy Hair's Volumizing Dry Shampoo. This will give it the dry texture and lots of grit to build shape and volume.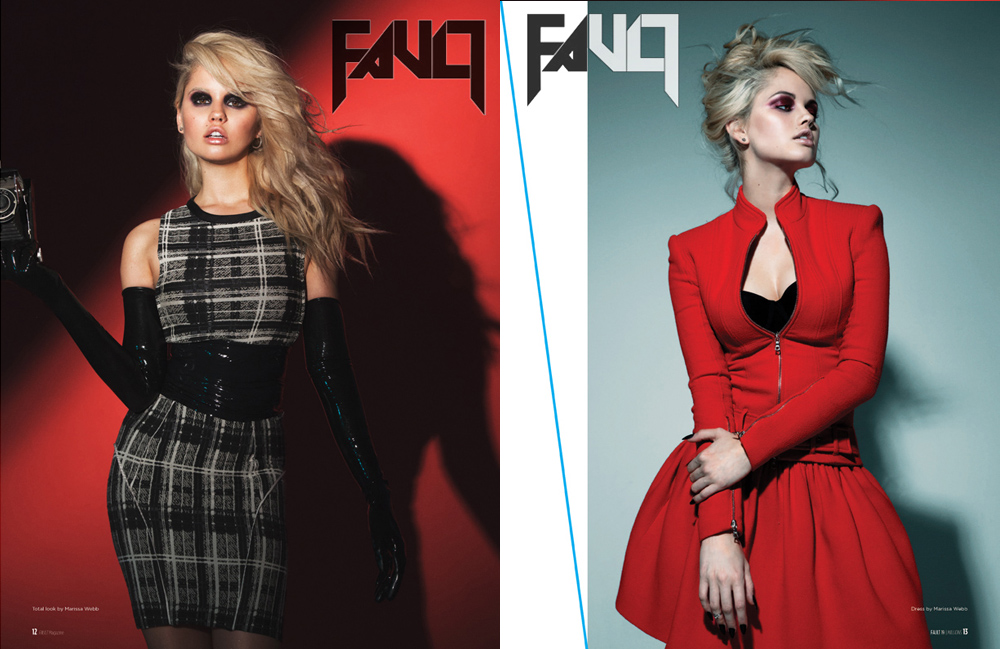 Photograph by Brian Ziff
Makeup by Melissa Walsh
Styled by Avo Yermagan
Hair by Sienree
Nails by Sarah Chue